PRIMSON MANAGEMENT SERVICES
RECENT WORK – Rwanda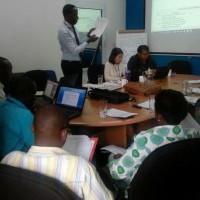 Summative Evaluation of the Tubarerere Mu Muryango (TMM) Programme/Let's Raise Children in Families Programme in Rwanda, commissioned by UNICEF Rwanda/National Commission for Children (NCC).
The team members are Mr Kudzai Makoni (Team Leader); Dr Aggee Shyaka Mugabe (National Consultant) and Mr Valens Nkurikiyinka (National Consultant)
Looking for consultancy services?
Get in touch and tell us what you looking for.