PRIMSON MANAGEMENT SERVICES
RECENT WORK – Sadc Secretariat Projects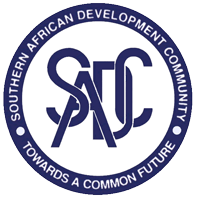 Assessment and Analysis of the situation of Youth Innovation, Entrepreneurship and Leadership in all 15 SADC countries for the SADC Secretariat
SADC Secretariat
A team of 4 Primson Management Services Consultants is currently undertaking the Assessment and Analysis of the situation of Youth Innovation, Entrepreneurship and Leadership in all 15 SADC countries
Current
---
SADC HIV Fund; Capacity Strengthening of CBOs in Botswana, Zambia and Zimbabwe
SADC Secretariat
Duration: Sept 2011 – Dec 2013
The capacity strengthening programme involved capacitation of 30 CBOs in the different countries. The main thrust was capacitating in good governance, financial management systems and innovative programming.
Completed
---
Assessment and Analysis of the situation of Youth Innovation, Entrepreneurship and Leadership in SADC
SADC Secretariat
Duration: 2017
A team of 4 Primson Consultants will be visiting all SADC countries conducting the assessment
Ongoing
Looking for consultancy services?
Get in touch and tell us what you are looking for.