PRIMSON MANAGEMENT SERVICES
RECENT WORK – SafAids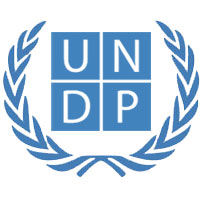 Review of the National Gender Policy
UNDP Zimbabwe
Duration: 2014
Primson coordinated the assignment with assistance from 12 thematic consultants and led to the development of the current National Gender Policy
Completed
---
Evaluation of the Botswana Country Programme (2010-2014)
UNDP Botswana
Duration: 2014
Evaluation of the Botswana Country Programme (2010-2014), commissioned by UNDP Botswana. The evaluation had a component on environment which also looked at the community based management of the environment as well as climate change under UNDP Country Programme (CP) Outcome 3.
Completed
---
Evaluation of the Gambia Country Programme Action Plan (CPAP)
UNDP Gambia
Duration: 2014
Mid Term Review of the UNDP CPD and CPAP 2012-2016 and its pragmatic impact including proposition of re-positioning and re-focusing of the CPAP in The Gambia.
Completed
---
Evaluation of The Zimbabwe Electoral Commission 
UNDP Zimbabwe
Duration: 2013
ZEC's Capacity Strengthening Programme
Completed
---
Assessment of the Impact of HIV and AIDS in the Works and Transport Sector of Botswana
UNDP Botswana & Min of Works and Transport
Duration: 2009
Assessment and Analysis
Completed
---
Mid Term Evaluation of the UNDP Zimbabwe Country Programme
UNDP Zimbabwe
Duration: Oct 2010
A team of three took part in the evaluation of the programme. The Zimbabwe United Nations Development Assistance Framework (ZUNDAF) 2007-2011 provided the broad Framework.
Completed
---
Looking for consultancy services?
Get in touch and tell us what you are looking for.